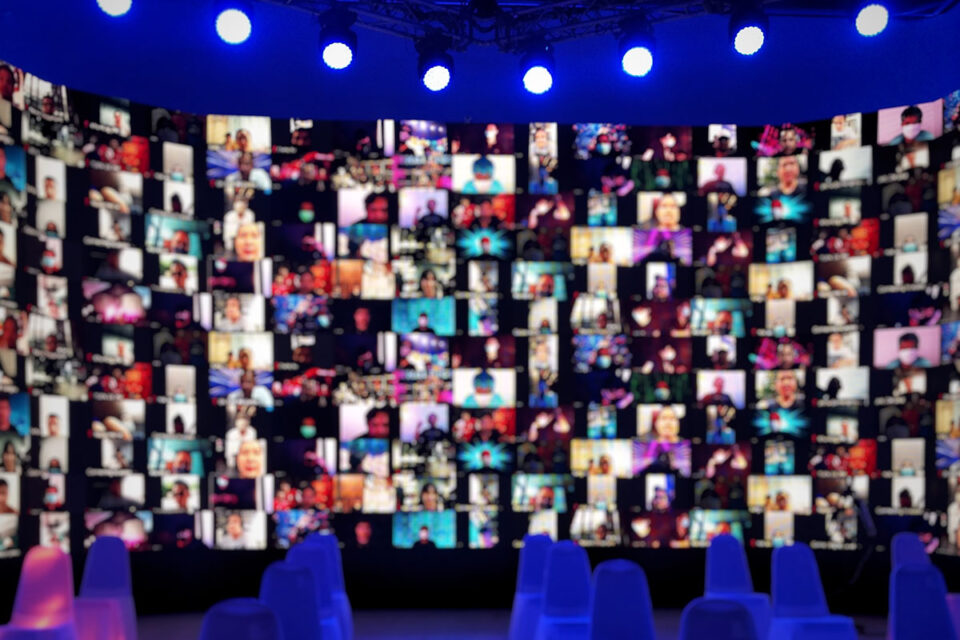 Here is what you need to know about online events
---
For more than a year our everyday life has drastically changed. From thousands of areas of the offline world we had to move to virtual reality. It's not unusual anymore to have video chats with our friends, take part in conferences instead of group events and teachers and students get used to online lectures.
Almost everyone has smartphones and internet access, so daily communication has become even faster.
But why have we gone to the virtual space so fast and easy?
We can communicate regardless of time and space
The opportunity of talking on free platforms
Communication is touch-free
We can spare a lot of time by less travelling
We can work constantly from our home
In this article we tell you about how to organise an online event and the most popular event managing platforms.
Events now and then
A few decades ago, meetings and conferences were made up to the same pattern. We had to arrange appointments, prepare the conference room, order cold cuts from the local restaurant and wait for the arrivals with the maximum preparedness.
Nowadays more and more people choose online programs because they can attend valuable events touch-free and from the comfort of their home, without travelling.


What kind of events can we hold online?
Teaching. Online education allows teachers to hold lessons, academic courses, and exams.
Conference. Whether it's a year evaluation, a business meeting or a conference, all kinds of these events can take place online, fortunately.
Coaching. Would you like to fill yourself up and target new goals? Online coaches help you to reach your destinations with individualized, improving conversations.
Concert. Although the music industry is going through a stormy period, virtual concerts are great opportunities to keep in touch with their audience and earn some money.
Cooking course. Who has seen it coming that one day we will follow the chef's instructions in our own kitchen – in front of our laptop or a smartphone?! In 2021 you can register to online cooking schools, too.
Personal training, sports day. A lot of people will take part in online yoga and aerobic classes, too, because next to work they don't have any time to go to the gym, and have already gotten used to online courses, too.
Oscar awards. If the most prestigious award of cinematic art can be held online, everything is possible! It also marks that in the next decades the online event management will implode in all areas of the media of entertainment industry.
The difference between online and offline events' realization
While real-time events require strong logistical organization, online programs need excellent technical conditions. In general, for an offline event you must provide tables, chairs, microphones, loudspeakers, amplifiers, food and drink, fliers and other marketing materials.
Particularly, on online meetups you must have a high-scanning webcam and a microphone providing crystal clear tones. Good news: online events are not so expensive at all. Instead of buying furniture which costs an arm and a leg or serving luxury meals you can use your money for aimed online marketing – to reach far more people from your target audience.
The benefits of online events
They are way more secure, owing to touch-free meetings.
They are more cost effective: you don't have to spend your money on furniture, meals or rent.
It's easier to organise them – so you will have more time to smooth your content and the marketing.
Managing an online event: the process
Organize your own online event – step by step!

Make up the perfect conception
Without a professional concept we can't have success in the online space: just one click and anyone can quit our event. The more your content is entertaining, the more time your guests will stay. Use animations, keep a clear tune and edit your videos like a pro! Strive to have a conception which competes with the popular TV-programmes and with the contents of platforms of the online entertainment industry!
Write the script
Summarize in chronological order, what will happen on your online event! Listen to every single detail – for the bigger emotional impact!
Choose the ideal platform
Choose a stream platform which fits your conception's technical needs completely!


Bind the participation to registration
If you organize an online event you also should bind the participation to registration. So, you can inform every future participant from technical conditions, and can ask for feedback after the program.


Hold a rehearsal
You have a fully baked conception, a script, and a platform: time to a rehearsal! Concentrate on it as if it was online and play everything from stem to stern!
Check everything on the event's day
Call the participants on the phone and ask them if all the conditions meet, or do they need any help before the start. Send a reminder email also to give your participants enough time to get ready for the stream.


Ask for feedback from the participants!
You can learn a lot after your first event by asking some good questions! You can ask the audience about your content's quality, professional feedback from colleagues or check the level of your photo- and voice quality. Asking for a rating is a sign for participants that you really value their opinion.

Tools and terms, you will obviously need for your successful online program
A stable internet connection
High-scanned web camera
A studio microphone
A hardver that fits for the stream
Professional green background (greenbox)
Tips if you want to organize your event by yourself
When and how to start?
If you feel like it's time to promote your business on the internet, think about it obviously! First, take a look at your concurrency's events and contents, then try to make an independent conception – based on your strengths!
Why and when should we leave it to professionals?
If you don't have time or energy to handle technical tools, making a pro background or for video editing, it could be worthy to source out to a professional team the streaming tasks. If you trust in an experienced event managing team, it is guaranteed that you will be able to fulfill all your target audience's needs, with the perfect technical background!
---
Popular platforms for online events
Facebook
By using Facebook anyone can start a live show for free and easily. One of the best choices for junior event managers. 
Pros
You can use it for free
No time limit for a live
It provides chat function
You can delete all the unwanted comments
Almost everyone is on Facebook
Cons
The possibility for too much unwanted comments
You cannot bind the participation to registration
On Facebook people cannot really focus for only one thing for a long time
Google Meet
Developed by Google, this platform for video conferences works from 2017. From the global pandemic of 2020 it has thirty times more users than before.
Pros
It is available for every Google users
For 60 minutes you can use it for free
In the free version the limit is 100 participants
Its interface is user friendly
It supports 720p
Cons
Has less functions than Zoom or other popular apps
You can use extra functions only from third-party, from Google Chrome-add-ins
On old computers doesn't work perfectly
Zoom
The name of Zoom has spread in a wider circle since the pandemic. This application is easy to use; with its help you can organise video conferences and webinars.
Pros
It's free only for 40 minutes
Simply to use for everyone
Can be synchronised with Google Calendar
You can stream the live on Facebook
You can be watched even by 10.000 people
Cons
If you want to use the app, it is obligatory to download it
You can't delete the comments
Strangers can disturb the conference
Slack
Slack is often compared to the old IRC-type chat programs. This app is convenient for instant messages between chat partners and groups.
Pros
It can be synchronised with several outer apps (Google Calendar, Outlook, Zoom, Trello)
It improves the project management of small- and medium businesses, too
It provides chat interface, audio-and video communication, too
You can customize the colour scheme of it
It helps you in communication with a built-in translator
Cons
It only provides 5 GB free storage
Not enough refined for bigger projects
The battery can run down fast if you handle too much channel at once
Microsoft Teams
The Teams helps small-, medium and big businesses project managements since 2017. From its start it has tons of new functions, and you can automatize more and more tasks by using it.
Pros
You can leave the task of automatic messages and notifications for bots
It can be conjugated with a lot of outer apps (Google Drive, Adobe Creative Cloud, Trello)
Has a modern chat interface with emojis, stickers and gifs
It's easy to search for older files
Part of Microsoft 365
Cons
It only provides 50 private channels
Requires constant internet connection
ConfWare
With the help of the ConfWare user handling system, you can not only make events but take care of your financial issues easily.
Pros
You can organize online and hybrid events with it
Can ask for a free demo system
With inbuilt programs, it helps you in account management and drawing e-invoices
It contains every function which is essential for lectures and reviews
You can pay here by transfer and online (by credit card)
Cons
It still doesn't have an app


rentIT
The rentIT has some great solutions in event informatics which can make organising virtual and hybrid events' easier.
Pros
You can customize online events flexibly
The opportunity of making hybrid and virtual events
You can rent tools for the live broadcast (canvas, staging, iPad, etc.)
With an interactive online conference app, you can increase the user experience
You can arrange small and big businesses' conferences and webinars also

Cons
It's not so popular as other, larger international platforms
---
Summary
For online event management you can choose between a huge number of apps and softwares. The most important thing is to choose a platform which will give you all the opportunities for holding an event on the highest level. Before the event, prepare for all cases (especially technically) to make everything go smoothly! And if you don't feel yourself dedicated enough for organising an event, leave this task for the professional team of AKCongress!
Photo: Shutterstock
---
---